EMPOWR3D™ is an innovation center that provides a turnkey suite of additive manufacturing (AM) services that simplify the complex world of 3D printing and provide much-needed resources to customers of all experience levels.
The barriers to entry in the additive manufacturing industry can be challenging to say the least. We are here to be your go-to resource for anything additive—giving you the resources you need to develop a final product that can be produced on a commercial scale.
We offer closed loop solutions from prototyping to production. Our services include material development, feedstock creation, printer selection
and tuning, part design, printing, and characterization.
Custom Material Development for AM
Create your custom material for pellet, filament, polymeric micropowder, and UV resin applications.
Part Design and Printing Services
Take advantage of our short-run manufacturing or our service bureau services.
Printer Tuning for 3rd Party Materials
Calibrate additive manufacturing platforms for your specific material needs.
Customer Education/Seminars
Learn from our experts on relevant AM topics and join seminars hosted at the Cervenka Center.
Development Projects for Target AM Applications
Develop materials and solutions for your AM applications—from prototyping to production.
Material/Process Consulting Services
Speak with our in-house experts to enable technology adoption and to discuss AM challenges.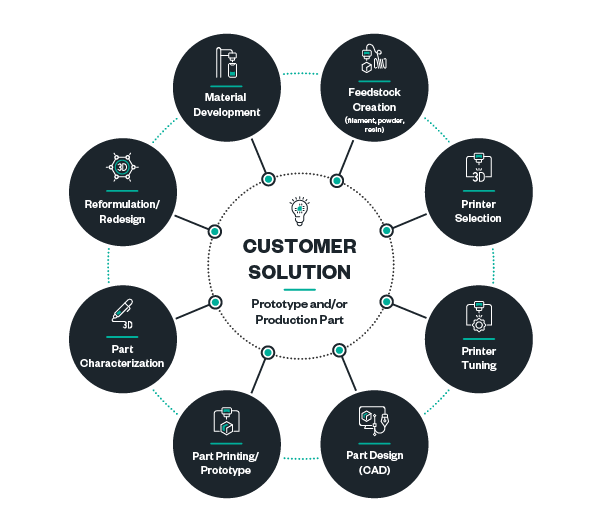 WHY CHOOSE EMPOWR3D™?
Our experts at EMPOWR3D™ are both highly skilled and efficient, which allows us to give our customers a streamlined process that accelerates your speed to market. We are proud to be the first in the AM industry to offer all these services under one roof.
You won't be limited to a predetermined printer or software set-up either—our goal is to be an open-source hub of additive manufacturing development. Join EMPOWR3D™ to open new additive manufacturing possibilities.
PRINTER CAPABILITIES
Vat polymerization
Thermoplastic extrusion
Powder bed fusion
Binder jetting
MATERIALS DEVELOPMENT AND FORMULATION WORK
Stereolithography (SLA)/Digital Light Processing (DLP)/Continuous Liquid Interface Production (CLIP)
Fused deposition modeling (FDM)/fused filament fabrication (FFF)/pellet
Selective laser sintering (SLS)
MATERIALS CHARACTERIZATION AND ANALYSIS
Chemical characterization (Fourier Transform Infrared Spectroscopy (FTIR), gel permeation chromatography (GPC), highperformance liquid chromatography (HPLC)
Materials characterization (Dynamic Mechanical Analysis (DMA), differential scanning calorimetry (DSC), thermogravimetric analysis (TGA), flexural, tensile, impact, color, heat deflection temperature (HDT)
Morphology characterization (scanning electron microscopy (SEM), particle size analysis)
OUR PREMIER PARTNERS
Our team at EMPOWR3D™ has strength in numbers. We are proud to be partnered with
ARBURG
,
Braskem
, and
Evolve Additive Solutions
to bring the latest industry knowledge and technology to our customers.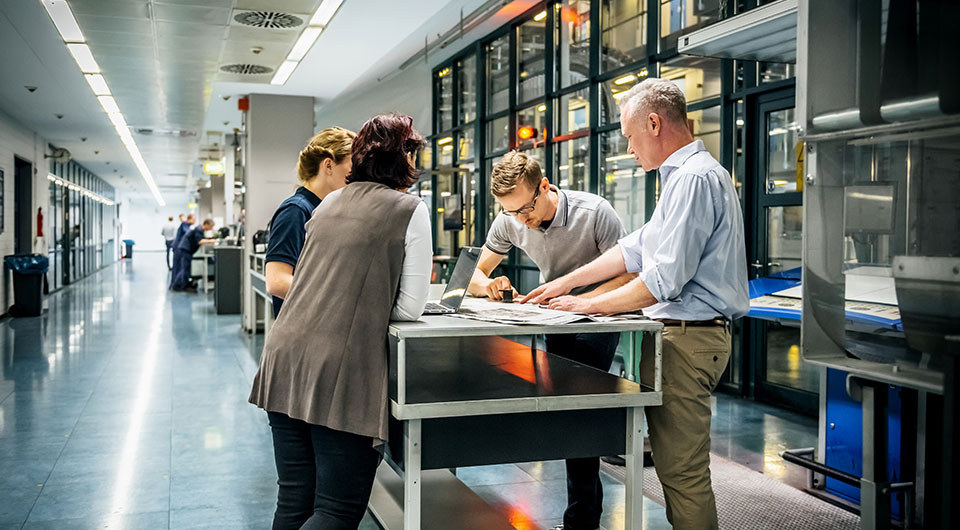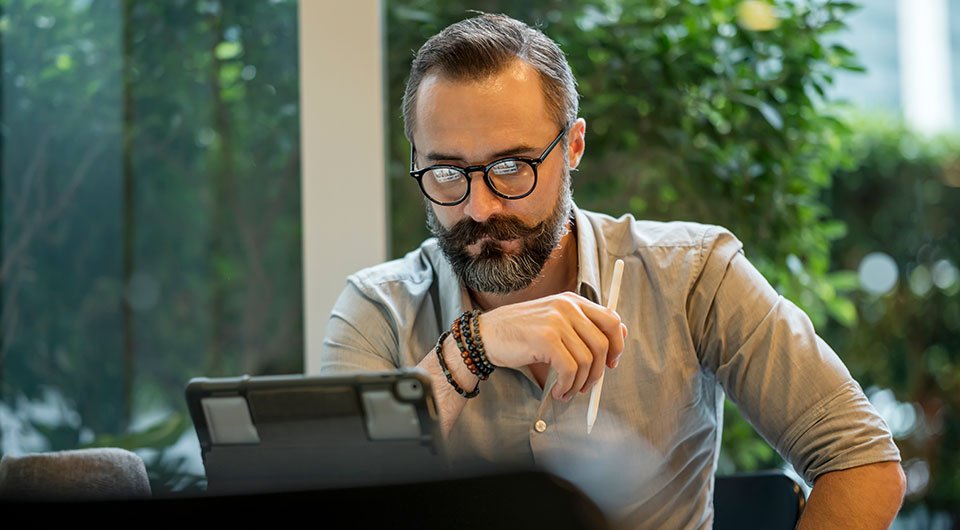 LET'S START A CONVERSATION
We are here to be your trusted advisors in the world of additive manufacturing. No matter your skill level or adoption of AM, we're excited to guide you through each step of the process. Reach out and let us know what expertise you seek, what you need to fix, or what you want to create.